Ground Photos On Site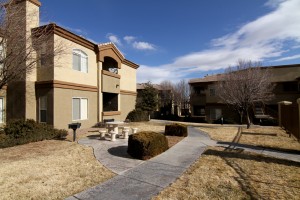 Visit the Photo Gallery to see more examples of ground photos.
Aerial photo assignments can be enhanced by the use of a series of ground photographs. which many times are requirements of the written specifications for the project.
On construction projects we can take you from ground breaking ceremonies, at a special price and carry you all the way through the project completion to the ribbon cutting and award submittals.
Eagle's Eye can use an elevated platform to shoot from when needed, which is advantageous to give a unique perspective for the ground views, especially when photographing commercial properties with a large parking lot. To insure impact, it is necessary to get above the vehicles in the parking lot to make the subject property the main focal point of the photo. Also, from an elevated perspective, many times this allows taking advantage of having the local mountains in the background. This makes the photo more eye catching.
Construction Site – At a construction site, ground photo documentation is required in the master specifications, to be provided by a third party, that specializes in progress photography, with at least 3 years experience. By using the ground photographic services of Eagle's Eye on your team, the client is able to work with one photographer on the project, who has 30 plus years of documented photo construction experience.
The aerial images provide a unique, detailed overall view of a construction site not achieved with the ground photography, however there are times when the ground photography is used to show specific items and to support the visual images provided by the aerials.
Just like the aerial photography services, all ground work is customized to exceed the needs of the client. We are geared to being called on short notice. Periodically we are called to a site due to an accident, disputes with sub-contractors, city inspections, structure collapse, fire damage, weather related damages or for a major change order start or completion. These things do happen and we always try to make our selves available to take care of the photographic documentation when the time arises.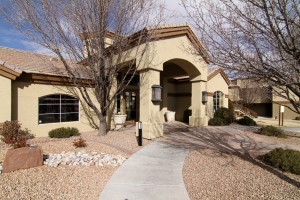 Many times clients decide at the last minute to get additional photographs for their presentations. Our goal is to help each client give a great, lasting, first, second and third impression. We want the images to help give a call for action or to help in a quicker sale or to help resolve an issue. With us on your team, we serve as a credible third party for the documentation, making the images more valid in any leagal situation.
The same options are available for ground photography. We can produce color prints in a number of different sizes or we can provide the digital images for use in digital media. The digital camera used far exceeds the general specifications typically used of 4 mega pixel at 1600×1200. Currently we are using a 18.3 mega pixel camera which produce high quality images.
CALL or E-MAIL NOW to ask questions, get booked on the next flight schedule or to request a free QUOTE. Should you choose not to utilize our photographic service, the consultation is free. Eagle's Eye can provide the full support you need on the ground and be an effictive, valuable member of your team.
In some cases, a panoramic image is the best way document a property. All considerations are take on how to best represent a property.
INTERIOR photography – We can also photograph your property interiors to create a comple documentation. Currently we are trying to start making 360 degree interactive images that could be placed on a web site or attached to electronic packages.
Please use the Site Locator tool link to identify & outline the property you are working with.