FAQ
Q: What geographic areas do your cover?
A: I cover the entire state of New Mexico, Southern Colorado and El Paso.
Q: When do you use an airplane vs a helicopter vs a drone?
A: The answer is determined by the need, specifications and the budget of a project. It is less expensive to use an airplane vs a helicopter. Most aerials need to be taken from an altitude of 1000 feet or higher to obtain the best, unique perspective. In some cases, a drone is beneficial to show a lower close-up angle. The biggest advantage of a drone is to be able to provide video which can serve as an added value to the higher elevation aerial photographic images, mostly necessary for Commercial Real Estate needs. Always compare quotes.
Q: What is the difference between a vertical and an oblique photo?
A: Oblique (Left graphic) is at an angle from the subject giving a 3 dimensional view vs being directly overhead (Right graphic) similar to what is used in mapping.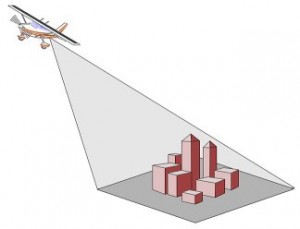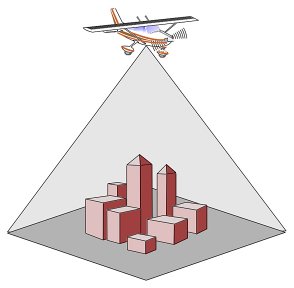 Q: What is the turn around time once I place an order?
A: Once we receive an e-mail confirmation to proceed, we schedule the assignment, weather permitting. The photo proofs are posted on-line for review. Once the images are selected and the final product is known, delivery time is within one week.
Q: Can you provide labels like roads, property outline and landmarks?
A: Yes. We can place it digitally into the photo. We can even add your logo.
Q: How do I view the proofs of the work you have done?
A: You will receive a link in an email.
Q: What is the best way to get a hold of the office?
A: Call 505-980-2499 or e-mail lee@eagleseyephoto.com