Courtroom – Trial Legal Exhibits
A photograph is a witness that never forgets — and testimony a jury always remembers
.
Eagle's Eye Photo Images' primary service to the legal profession is the conceptualization and development of photographic visuals that make technical expert testimony more understandable and memorable, contributing to just resolution of litigation. Our end products include truthful, understandable, and persuasive illustrations. If you are an attorney or other legal professional considering the development of graphics to support litigation, contact Eagle's Eye for an immediate response to your case needs.  You and your client will benefit from Eagle's Eye's knowledge and experience in demonstrative photographic evidence.
By adding Eagle's Eye to your legal team, you get professionally created, third-party visual data. Photographic documentation offers several advantages…
Photographic images are important, powerful tools to deliver clear, high-impact, efficient, and effective communication.
The brain processes color pictures that are then stored in long-term visual memory.
Images keep people focused on and interested in the facts of the case.
It is difficult for the opposition to get photographic images out of jurors' minds.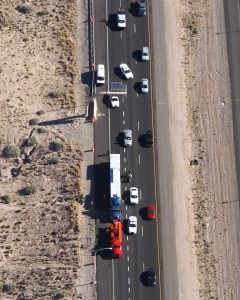 Eagle's Eye provides custom color aerial images and ground photo documentation. We provide the legal profession with cost-effective visual tools that can…
Prove existence of fact or issue
Prove existence of fact or issue
Educate the jury and/or judge in a bench trial
Visualize an accident site or incident location
Convey a clear support for oral testimony
Reinforce scale sketches of conditions at the scene
Provide direct evidence of that which has not been described by a witness
Support material facts at issue
Demonstrate facts to help everyone understand the case
Disprove testimony of a witness
Resolve contradictions in testimony
Assist witness testimony
Refresh memories of officers or witnesses
Solidify specific points
Serve as a negotiation tool
Photographs can be used as relevant evidence. Black's Law Dictionary states "Relevant evidence is evidence having any tendency to make the existence of any fact that is of consequence to the determination of the action more probable or less probable than it would be without the evidence."
We create and capture the images with a professional-grade, digital 18-megapixel camera, giving high-quality images, which is all-important to create clear, crisp detailed images. All print processing of the photographic images are custom-crafted at our in-house color digital lab. Required enlargements are done outside the office, under our instructions and standards. This allows us to maintain control of the images, as a disinterested third party, which allows us to attest to the authenticity of the image and chain of custody. Not one of our photographic images has ever been disallowed into evidence. By maintaining complete control of the images we are also able to control cost, confidentiality, quality, and short turn-around time schedules, usually necessary during court cases.
Images we create for a client, are NOT released to opposing counsel or others without written authorization from our client
We document people, places, or things producing a fair representation of the subject matter at the time the images are taken. Photographic Authenticity Certificates are available for submitting into evidence with the photographic exhibits.
In the event that we are called to testify, we come only as technicians who created the images. We attest to the authenticity of the images only, and that the images are a fair representation of the area depicted at the moment we took the images with the camera. We do not serve as an expert witness to the photographic processes of film, digital, or camera operation. These are givens in the creation of photographic images.
Print sizes up to 24×36, mounted on foam core, are available for courtroom displays. Our in-house printing controls confidentiality, cost, turn-around time, and quality. Larger images, if needed, are printed and mounted at an outside lab. All enlargements used in a court trial require an 8.5" X 11" print for the Court Record.