Lee's Bio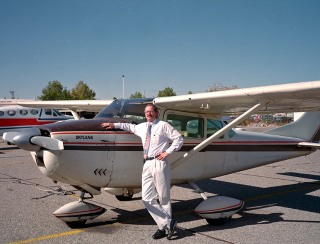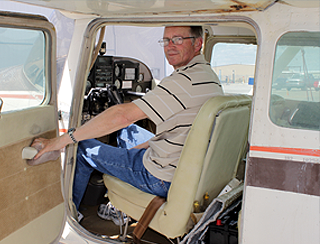 Lee is highly qualified both in photographic skills and piloting. As a native of Albuquerque, photographing its development over decades, Lee knows the community well. He is an excellent choice to serve as a team member on any project throughout New Mexico and surrounding areas. Working with Lee is stress free as he is easy going and flexible. Lee delivers value in images useful to client's projects, both small and large.
Lee began learning photography skills at the early age of 6. Lee's father, a skilled doctor and amateur photographer, gave Lee his first camera and mentored his photographic skill development. As a child, Lee liked to photograph trains, car racing, animals, and airplanes. Lee learned to process and print black and white photos at his father's side in their home darkroom. He studied photography publications, tried out many different ideas, and constantly added to his knowledge and skills.
In his mid-twenties, Lee learned to fly; fulfilling one of his childhood dreams, Lee was hooked. He earned his pilot's license in 1978.
With passion to utilize both his flight and photographic skills, Lee identified the need for aerial photographic services in Albuquerque. In 1978, Lee established Eagle's Eye Photo Imaging, so named because eagles have clear, sharp distance vision. Eagle's Eye has been involved in every major construction project and major development planning in Albuquerque since then.
Over many years, Lee developed and perfected his photo composition skills — one of the most important aspects of commercial photography. With these skills Lee captures creative angles for meaningful communication. These are a few of the aerial photography considerations on every flight: Co-pilot, lighting, straight horizons, shutter speeds, vibration control, meteorology, wind directions, FAA regulations, surrounding object, aperture, ISO, Air turbulence, wind speed, drift and flight communications. And while flying along at 100 mph one has to utilize rule of thirds, triangle composition, Bakker's saddle and use of diagonals to provide great composition.

Today's digital equipment and software are very affordable. But there is so much more to photography than point and shoot with a camera set on automatic. Lee's exceptional talent in the digital darkroom turns raw images into prints and files that deliver what the commercial client needs.
Lee received his Aerial Certification in 1989 and Certified Professional Photographer status in 1991 from the Professional Photographers Association International. In 1998, Lee received the highest level Masters Certification of Aerial Photography from the Professional Aerial Photographers Association International. These certifications assure quality products and service.
Lee has been actively involved in professional and service organizations.
• Current member, former Director of Education Services, Vice-President, President, and Member, Board of Directors of the Professional Aerial Photographers Association, International.
• Former Member, Board of Directors and Past President of the Imaging Professionals of the Southwest.
• Teacher at conferences throughout the United States on all business aspects of photography and photography skills.
• Active member of the Sigma Chi Fraternity Alumni Association with a long list of accomplishments.